International Management, Master
Welcome to this information page about the new Master's degree in International Management. It is a post-graduate, 18 to 24-month long programme of full-time study, entirely in English. The degree awarded is a Master of Arts. The programme is non-consecutive, and open to Bachelor's graduates in broad-based general business studies or in any standard engineering specialisation (civil, electrical, chemical, mechanical, commercial, or environmental). It is meant to prepare you for international work in the changing and networked markets of the future.
We are proud to say that we work in cooperation with all three Faculties in Wismar – Business, Design, and Engineering – to present you with a realistic and holistic picture of the main sources of ideas, innovations and methods driving economic growth. We are equally proud of our highly international student body and the opportunities you'll have to meet people from all continents.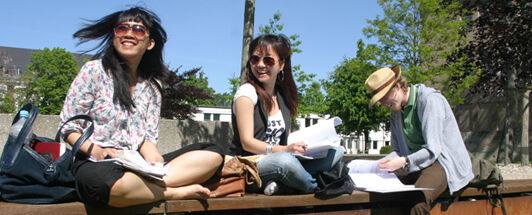 There are no fees for taking part but we have high entry standards. These have two parts; general personal qualities and academic achievements. For more details, please see the two drop-down menus called Are you ready? Skills check list and Application check list. Other details can be found in the other drop-down menus. If you have questions that cannot be answered here, please feel free to contact Prof. Bücker (German students only) orMrs. Stubbe (International students only). See the relevant boxes for contact details. If your query can be answered by reading these pages, it is unlikely that you will get a reply, because we have a lot of applications, so please check everything here before writing.

Contact for international students
Korinna Stubbe

Dipl.-Lehrer

Employee

International Office