International Management, Master
Course Contents
The "Master in International Management" is a post-graduate 18-month fulltime study programme open for bachelor graduates in the fields of business adminstration, commerce, engineering, architecture and other related professions.
The globalization of markets, business models and supply chains for goods and services increases the challenges for international managers to accomplish sustainable economic growth while transforming organizations to become more agile, more networked and more diverse. The programme is designed to provide dedicated graduates a comprehensive and state-of-the-art curriculum aligned to five contemporary global business trends:
digitisation
sustainable development
new work
supply chain optimization
ethics & compliance
The programme is designed and conducted in close cooperation with companies and business associates. Following state-of-the-art professional educational trends the master programme focuses on the acquisition of manifold competencies with special emphasis on the development of intercultural and interdisciplinary team skills.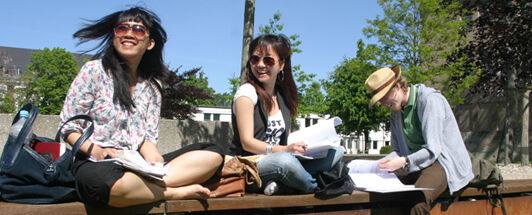 Profession
MIM programme graduates will be euqipped not only with the necessary know-how to comply with a wide range of attractive job profiles but moreover with the capabilites to anticipate and meet the continuously changing demands international managers encounter with in today´s global and dynamic markets.
Programme alumni sucessfully startet careers in Germany and abroad. They work in national and international private firms as well as public sector organizations. The MIM degree is also suitable as a bridging programme for graduates from technology-based programs who want to advance into the management level of their industry.
Contact for international students
Korinna Stubbe

Dipl.-Lehrer
Contact for German students